FANGORAM






VS






HIGH SCHOOL AND ANDERSON!!!!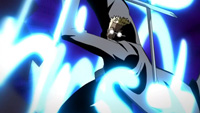 Don : Alright you bastards, get in here.

Garino : *rubs his eyes, implying he was sleeping...* What the hell...*yawn*...and why are you stealing my lines. And it's 6:30 AM!

Bunji : ....what the fuck. I'm not usually awake by....8PM...and that's a stretch.

Zell : ....Am I sober? Let me check....*checks liver*....no.

Fangoram : WHATUPWIZTHAT? WHADDAFUXUPWITDAT?

Don : No, you don't speak the TRUTH. Smoking's bad for you. Anyway, I called you all here because I enrolled you all in the local high school again.

Bunji : We'll skip out to go a Strip Clubbing again.

Zell : Sounds like a plan, mate!

Don : Well, skip out Zell, and you get no beer.

Zell : NOOOOOOOOo, mate, OOOOOOO!

Don : Bunji....you get no lines for the rest of the WWFD.

Bunji : NOOOOOOOOOOOOOOO.

Don : And Garino, you gets no Herbs.

Garino : NOOOOOOOOOOOO!!!

Don : Sherry...

Sherry : Good luck going to school without my help. *Write out*

Don : Yeah, because you're USUALLY such an important character. Anyway, get ready kids, it's time for school!

Garino : Hey Don, your wife's a French terrorist.

Don : *Superrrr headbuts Garino*

Johnny Damon : *Randomly appears - and gives Don a Red Card*

Don : Aww, no way! Why, God, why?!?!?

Johnny Damon : Because I can, now hit the showers, lol.

Don : ....sonofabitch.

Johnny Damon : Now you bastards, go to school.

Everyone : ......awww....

Fangoram : SCHOOL TIME!!!!!

Johnny : And to make sure you don't skip, Jesus teleportation powers!

*Suddenly in school*

Zell : What the Hell? And we have to wear uniforms in this school?

*Pan to the outside*

*Sign : Father Alexander Anderson's Catholic School for Morons and Thine Wenches*

*Pan pack the the crew*

Garino : Hey, I got study hall now! Senior lounge, here I come!

Bunji : Aww crap, I've got religion class.

Zell : So do I.

Fangoram : I have resource!

Bunji : That's not something to say outloud. Why don't you come with us, since we all know that resource isn't a real class.

*In religion class*

Father Anderson : All right, ya feeble Protestants and deamons, I'm here teach you aboot God.

Bunji : Booorrrring! Everyone knows L. Ron is the greatest.

Anderson : WHAT WAS THAT! Everyone knows Scientology isn't a real religion.

Zell : Damn straight, mate. Larry Flint rules!

Fangoram : I LOVEA DA BAZOOKA!

Anderson : ......alright, ignore the retard class....but then again, most of you are morons. Now, Abraham had a wife, but he did his wife's servent...and got away with it!

Zell : This guy insulted us! Fangoram, shoot him!

Fangoram : OK! SUPER AWESOME FIRE POWER CENTER HEAD GO!!!

*Fangoram shoots Anderson's arm off*

Anderson : *Turns around* So, that how ye wanna play, laddies...?!?! *Pulls out bayonet chain*

Zell : Ohhhh shit!

Bunji : .....Fangoram did it!

Zell : Run for your life, Bunji!

*RUN AWAY!*

Anderson : Time to die, heathen!

Fangoram : OHS NOES!!!!

*SCENE DELETED DUE TO EXTREME ALEXANDER ANDERSON KICKING ASSNESS TYPE VIOLENCE*

Bunji and Zell : *Looking through a window* Holy Shit on a shit sandwich!

Bunji : You know what this means...

Zell : Strip club??!?!

Bunji : Strip club!

*Meanwhile*

Garino : *Playing a card game with a random 7th Grader* I play the Blue Eyes White Dragon. I winz.

Kid : You can't play that! It was my turn!

Garino : Screw the rules. I have money!

Study Hall teacher : Well kids, I'm a history teacher...my name is Matt Striker, and I am your teacher. We'll be learning about Presidents in the next class...starting with Herbert Hoover....

Garino : *BIIIG SMILE*

MEANWHILE.

Billy : ....are we getting written out again?

Juji : Not really, na no da. I like swords.

Grave : ........... *smacks Juji with a coffin*

Billy : Grave, *fucking shiting beaver* is not a proper verb.

Grave : ..........

Billy : You don't have money.

Mika : Anyway, next week, look foward to more Gravemon! Gotta catch them all!
____________________

WINNHAS : ANDERSON, GARINO, JOHNNY DAMON

LOSAHS : PRETTY MUCH EVERYONE ELSE. WEIRD, EH? OH, AND FRANCE.