Billy....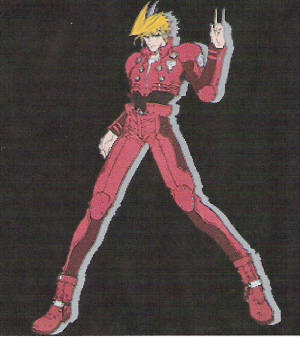 What do you do after you kill a bunch of nameless grunts? You do the Travolta pose, of course!!!!
__________________________
Ahh, Billy.....
We really don't know too much about him. Except that he's cool. And he plays guitar. And that he's a ghost. And if you really want to have fun with him, go into an empty room, and start pressing the melee button like there's no tomarrow.
He does a little dance, kills some grunts. Then just shoot.....you'll see how it goes down.
Now for some serious stuff...yeah right...
Billy is a ghost that lives in a guitar. He has a strong sense of responsibilty and duty. Even though he never seems serious, when he gets focused, get away from him.
It seems weird, but he considers he grandmother the idea of the perfect woman. That's cool, he admires his grandmother in a grandon-ly way.
He still loves the women though....
SPOILERS FOR BILLY.....
We don't really know why he's a ghost.....maybe revenge? Maybe poon tang? The world will never know.....unless there's more Gungrave on the way.....so, just make something up.